Premiere Supper Club, from the owners of Villa Lounge and Spacecraft Design Group is a dramatic two-story center atrium layout with 16-ft chandelier surrounded by plaster archways; rod iron balcony with VIP seating and Mexican revival feel that feels like the set of a good video from The Killers. Further details like exposed brick walls, Santos statues with gothic candlesticks and main bar flanked by a horned bull skull feels under rustic beam ceiling. The club feels cool in a way that Hollywood nightclubs have failed at, namely a stylish but trend-free design and tight door that doesn't let in the overly starched, untucked dress shirts of the Hummer-driving LA nightlife world.

Premiere Supper Club, the long anticipated nightspot and theatre (not to mention Laresca's self-described "baby") had its soft opening a few days ago – and the stylistically rotating venue was well worth the wait and anticipation. If you are expecting just another run of the mill night spot with A-list celebs and pricey bottle service, think again. Premiere Supper Club is an entirely new animal that steps up the game to new levels of entertainment and singularity.

Premiere Supper Club intends to entertain in ways that most other nightclubs are afraid of even considering. Laresca aims to incorporate the unexpected into a night at Premiere. In a recent interview, Laresca explains, "Theater is just life, and I want a theater of the absurd. We'll have impressionists on stage, or you may see a guy dressed like Al Pacino in Scarface roaming the club in character. Eventually we'll do one-man shows early in the evening. I have a lot of actor friends."

The 5000 square foot Spanish themed club incorporates dark wood accents and scenery with a nearly vintage and old world style appeal. However not everything is as it appears. For every hint of old world throwback there is a modern concept and technological marvel. Take for example the 1,000 lbs. fifteen-foot wide behemoth of a chandelier (with sixteen arms) that is the centerpiece for the club. Not only is it made from the finest Spanish wood, but it also includes a state of the art, interiorly lit multi-dimensional strobe light that can provide thousands of lighting combinations throughout the club.


PREMIERE SUPPER CLUB: Useful Information
ADDRESS: Premiere Supper Club
1710 N. Las Palmas Ave & Hollywood Blvd,
Los Angeles, CA 90028

NEIGHBORHOOD: Hollywood

PARKING:
Self Parking & Valet within 30 seconds from the door.

ENTRY REQUIREMENT:
Guest list, Bottle Service. Strict dress code and ratio policy

HOURS: 10pm – 2am
CAPACITY: 350
CROWD: Hollywood Crowd

DRESS CODE: Fashionable Upscale

BEST NIGHT: Saturdays

MUSIC: Hip Hop & Top 40

FEATURES:
Full bar
Accept Credit Cards
Bottle Service
Guest List
Smoking Patio
Seating Area
Dance Floor
Security
PREMIERE SUPPER CLUB: Images
PREMIERE SUPPER CLUB: Video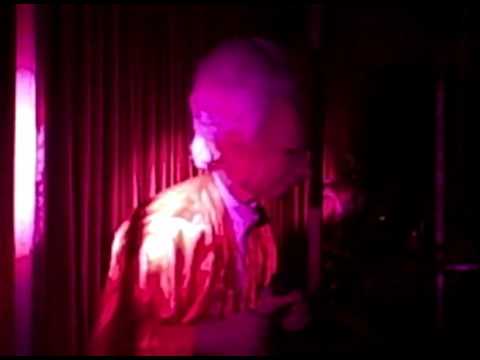 PREMIERE SUPPER CLUB: Map